a step in the right direction
Is your next step here?
Chef de Projet SI (CRM)
Groupe international, meilleur employeur 2018 (magazine Capital) ceci est une excellente opportunité. Du choix de CRM à la mise en oeuvre, destiné à l"activité sales et marketing. Rattaché au CIO.
Go to R&D Software Engineer
R&D Software Engineer
Our client is a leading provider of physical and virtual network functions. This is a great chance to join an excellent team, developing virtual network functions in C and Python in an open source and Linux-based environment.
Go to Chef de Projet Client (automatisme)
Chef de Projet Client (automatisme)
Excellente opportunité pour un ingénieur mécanique automatisme/mécatronique dans ce rôle de chef de projet client, chargé de l'interface entre la société et ces clients à travers le monde.
Go to Développeur PHP/MySQL
Développeur PHP/MySQL
Vous êtes passionné du développement PHP/MySQL et vous souhaitez travaillez avec une équipe performante au sein de cette société financière extrêmement solide?
Go to Senior Cloud Project Manager
Senior Cloud Project Manager
A great opportunity to join a growing consultancy, specialising in cloud transition and mail/messaging platforms. Real, international project management or resources and onsite customer interface.
clients and candidates:
What can we do for you?
Your next step is as important to us as it is to you
Our focus is on helping you. As our client, we want to help y ou to find great people. As a candidate, we want to help you to find the opportunities you deserve. Techselection specializes in technical, managerial and commercial recruitment. Our clients are mainly in the technology industries, including IS, telecoms and electronics. We also have clients in other business sectors. We recruit technical, commercial and managerial people at all levels, from all over Europe. Since 1998, Techselection has worked with hundreds of companies and thousands of candidates and contacts all over Europe, mostly in France, Germany, Benelux, Switzerland, Spain, Italy, Great Britain and Ireland.
is matching people and roles

% of our candidates that get a second interview

and have the highest success rate in our sector

% of clients and candidates that said they would work with us again
Chief Recruiting Officer
Just call to discuss your next step
Mark Wilson
I created techselection because I love helping companies find great people. And helping people find jobs they love.
Having worked for several multinational companies, I founded techselection in 1998. Since then, I've worked with hundreds of companies and thousands of contacts and candidates, in France and around Europe. Client or candidate, to discuss your next step, please just call.
Latest News
What's new in recruitment?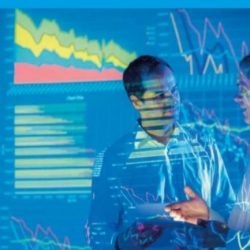 En France, les salaires dans l'informatique et les télécoms ont de nouveau progressé en 2017 selon Hays avec une hausse de demande dans les métiers liés à la sécurité.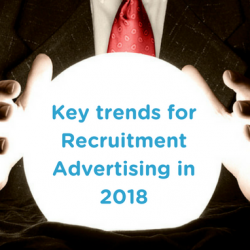 The industry expects a surge in performance and PPC advertising…
Previous
Next
Take the first step
Contact us by mail or just call to take the first step.